Evaluation, Therapy, and Advocacy
Dr. Gabriel provides evaluation, therapy and advocacy for families of school-age thru college-age children. Dr. Gabriel understands child development, the learning process and social-emotional functioning. She uses her training and skills along with state of the art evidence based approaches to team with parents, educators, and other health professionals to ensure that each child she works with is successful and emotionally healthy.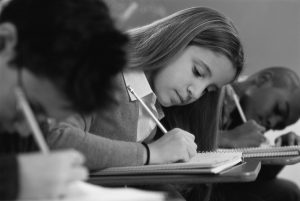 EVALUATION
General Areas of Evaluation
Intelligence
Processing Skills
Problem-Solving
Attention
Executive Functions
Academics
Social Skills
Emotional Functioning
Common Concerns
Dyslexia
ADHD
Specific Learning Disability
Autism Spectrum Disorder
Dysgrahia
Gifted
Anxiety
Depression
What To Expect
1 hr initial parent consultation
4-6 hrs of face to face testing
Detailed analysis & report
Written recommendations
2 hr parent feedback session
THERAPY
Cognitive Behavioral Therapy
Individual counseling
Small group counseling
Parental Support
Family Intervention
Therapy is aimed at helping children learn to solve conflicts, develop coping skills and address emotionally intense situations. Sessions focus on the treatment of childhood behaviors, but integrate a systems perspective that requires parental participation and at times family intervention
Common Concerns
Generalized Anxiety
Fears & Phobias
Anger & Aggression
Social Anxiety
Noncompliance
Separation Anxiety
Sleep Problems
Tantrums
Poor Peer Relationships
What to Expect
Initial parent consultation
45 min child focused sessions
45 minute parent sessions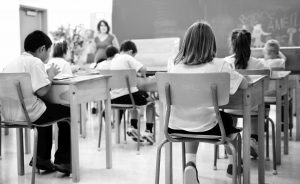 ADVOCACY
School Support
Consultative services to help parents navigate the processes and protocol necessary when securing educational accommodations and services.
The combination of strong interpersonal skills and advanced training in education and psychology allows Dr. Gabriel to help parents work with school personnel to find agreeable alternatives to addressing problems in learning and behavior.
What to Expect
Document Review
Teacher Consultations
Independent Educational Evaluation (IEE)
Accommodation Plan
504 or IEP Development
School Meeting Participation
WORKSHOPS
Seminars & Training
Topics for parents, educators & mental health professionals such as:
Anxiety in Children: Identification & Intervention
Attention Deficit/Hyperactivity Disorder: Identification & Intervention
Classroom Management: Tips for Working with Tough Kids
Developing Healthy Child Self-Esteem: Helpful Strategies for Parents
Early Literacy: The Keys to Prevention & Intervention
Ending Homework Hassles: How to Promote Positive Study Skills
Learning Disabilities: Myths & Realities
Memory in the Classroom: Challenges & Interventions
Parenting in Today's Society: Developing a Healthy Self-Concept
Social Skills: Helping Children Get Along with Others
Study & Organizational Skills